Early Graduation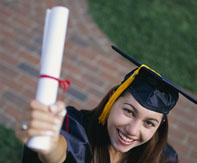 How Does It Work?
KY public high school students who graduate in less than four years can receive a one-time scholarship for a Kentucky college or university.
How Is Credit Earned/Awarded?
Plan is created with counselors for students to how to achieve this goal.
What Does It Cost?
Who's Eligible To Do It?
9th, 10th and 11th graders.
How Do I Get Started?
---