About Us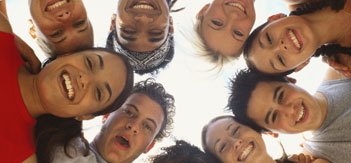 In order to turn Kentucky students' college dreams into action-oriented goals, Kentucky's Council on Postsecondary Education (CPE) launched the KnowHow2GOKy campaign in 2008. KnowHow2GOky is a multiyear, multimedia effort designed to encourage more Kentuckians to plan, enroll and succeed in college.
KnowHow2GOky supports Kentucky's efforts to increase the number of college graduates in Kentucky and primarily targets middle and high school students, and their parents, with motivational content to encourage them to get ready for college.. This multi-year effort will include television and radio public service advertisements (PSAs), social media outreach, and other online components funded primarily with federal funds through the GEAR UP Kentucky program.
This site also includes components that target nontraditional audiences, including transfer students, GED students and graduates, and adult learners. The KnowHow2GOKY website is modeled after the national KnowHow2GO campaign developed by the American Council on Education, Lumina Foundation for Education and the National Ad Council.
---